This is my son……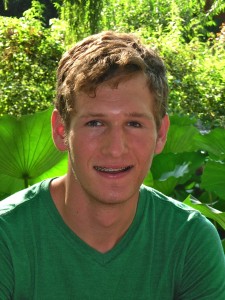 I had lunch with Chandler today.  I ordered some Chinese food to go and headed to the cemetery.  I was there to spend time with my son.  I was there to talk to him, to think about his life and reflect on some of our times together.  I was basically there to love my son!  You see, tomorrow January 31st is the 6-month mark of his death and therefore makes 6 months that I have been without Chandler.  Tonight I went back to the cemetery with my wife Rhonda, and we spent the late afternoon and early evening together with Chandler.
We brought the blower and rake to clear the grave and the surrounding area from leaves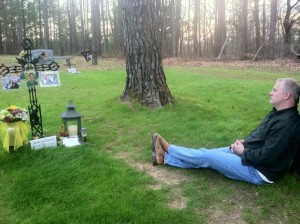 and fallen branches from the last rain.  Earlier in the fall we had spread winter rye grass seed and it's now a beautiful soft green all around this peaceful area where we now spend so much of our time. The batteries to the ever-glowing candle needed to be changed and the fresh flowers needed to be watered.  Rhonda and I talked of Chandler as we hugged and cried together.  I love my son and want everyone I meet to know him and know that I love him.
So, if I may indulge on this 6 month anniversary, let me SHOUT to all…
I love my son Chandler and I am so proud of him; who he is and the man he was becoming.  I am proud of his travels and teaching in China and I am proud of his worship leading and song writing.  I am proud of this parent honoring and obedient son.  I am button popping proud and honored and thankful to God to be Chandler's earthly father!  I could keep going…..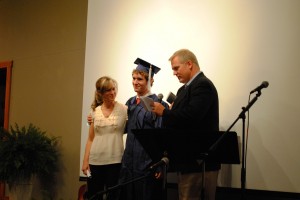 Most of all, however, I am proud that Chandler loved Jesus and was a sold-out disciple, sharing the love of Christ where ever he went.  "I have no greater joy than to hear that my children are walking in the truth".  III John 4.  I am very blessed to have the assurance that right now, Chandler is in heaven fellowshipping with his Heavenly Father and with the other saints                                                                                    who have gone home.
God loved His Son too!
Please don't think I'm weird….  God did the same thing in Luke 3 where He says, " This is my Son.  In Whom I am pleased!"  Later He says it again, while Jesus was on the mountain at the transfiguration saying, "This is my Son, whom I love.  Listen to Him."   God made it very clear how He felt about His Son and that He planned on glorifying Him for all eternity.
I have learned from God's example in this manner.  I find it amazing, but I learn so much about my relationship with my children and their relationship with me through my relationship with my Heavenly Father.  Have you ever noticed that?  Anyway, as the Father wanted ALL to know that He loved his Son, I find myself wanting ALL to know that I love my son!  Now to be clear, I am obviously not comparing my son to Jesus.  I'm simply proclaiming a father's love for his son.
Yes, I love my son!  I am so proud of him, I miss him terribly and I can not wait to see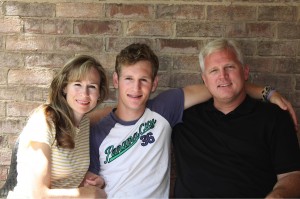 him and embrace him again!
 Lord come quickly!
Chuck Brazell
Your thoughts/comments?